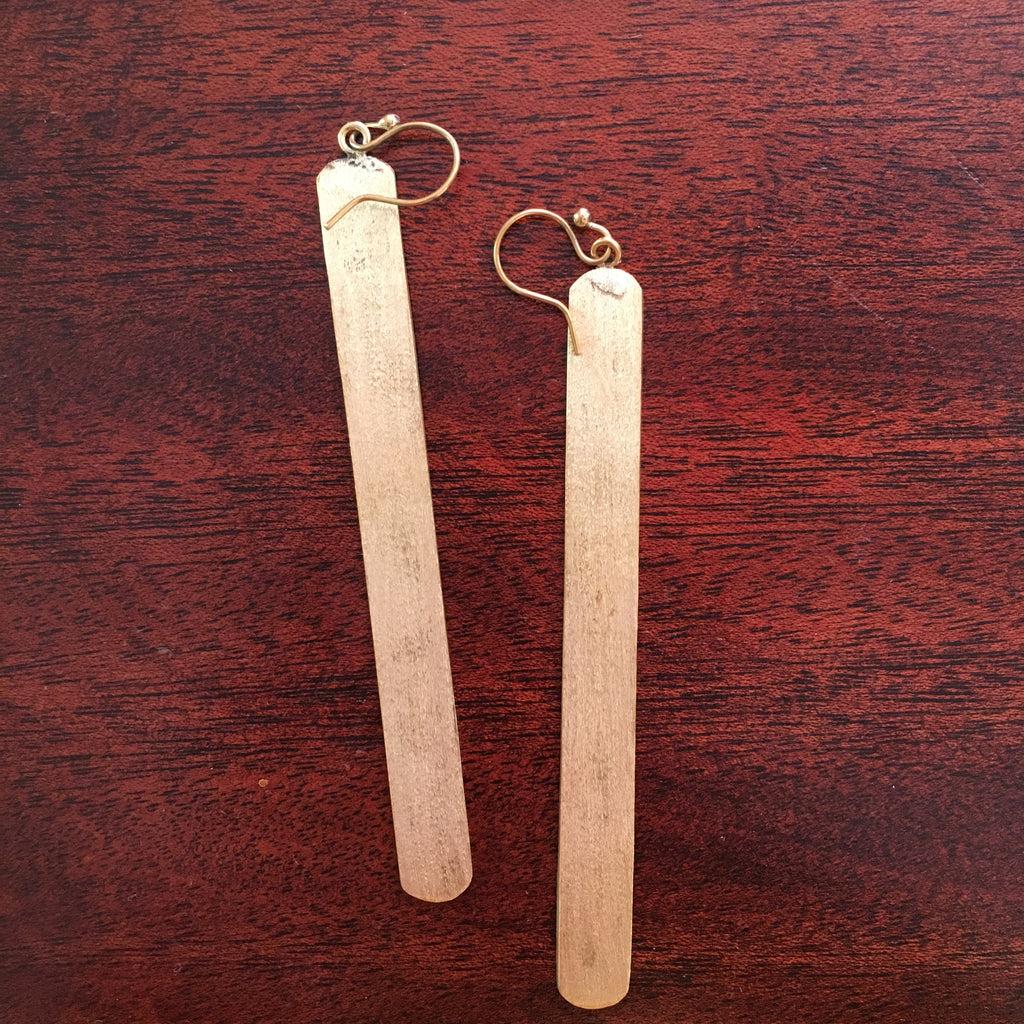 Meyelo
Tawi Brass Earrings
Long brushed brass earrings. Approximately 3.5 inches long and .25 inches wide. Meyelo Brass Collection is handcrafted in Kenya by local artisans.
MATERIALS: All materials are raw, up cycled and locally sourced in Kenya, East Africa.
CARE INSTRUCTIONS: Brass may naturally oxide or tarnish with time.  To help preserve its natural shine, gently clean with brass polish and cloth.
---
More from this collection